Jack of All Trades Info Page
Greetings to new visitors and returning Jack-fans from all over the world! Click HERE to sign the guestbook. Let us know who you are, where you are from, and how you discovered this classic comedy-adventure, which aired in the US in 2000 and early 2001. (We're especially interested in knowing in what countries it's currently airing!)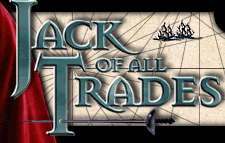 Click above for the Emmy-nominated theme song, by Joseph LoDuca, or view it below, via YouTube.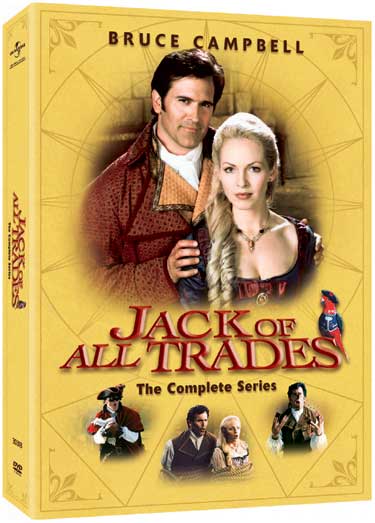 Click above to order the complete series on DVD (or shop at your favorite discount vendor!)
Now that the show has been off the air for five years, fan sites, archived articles and interviews are all slowly fading away from the internet. Below are links to virtually all that are left. But be sure to visit the new vibrant discussion forum for the show linked directly below!